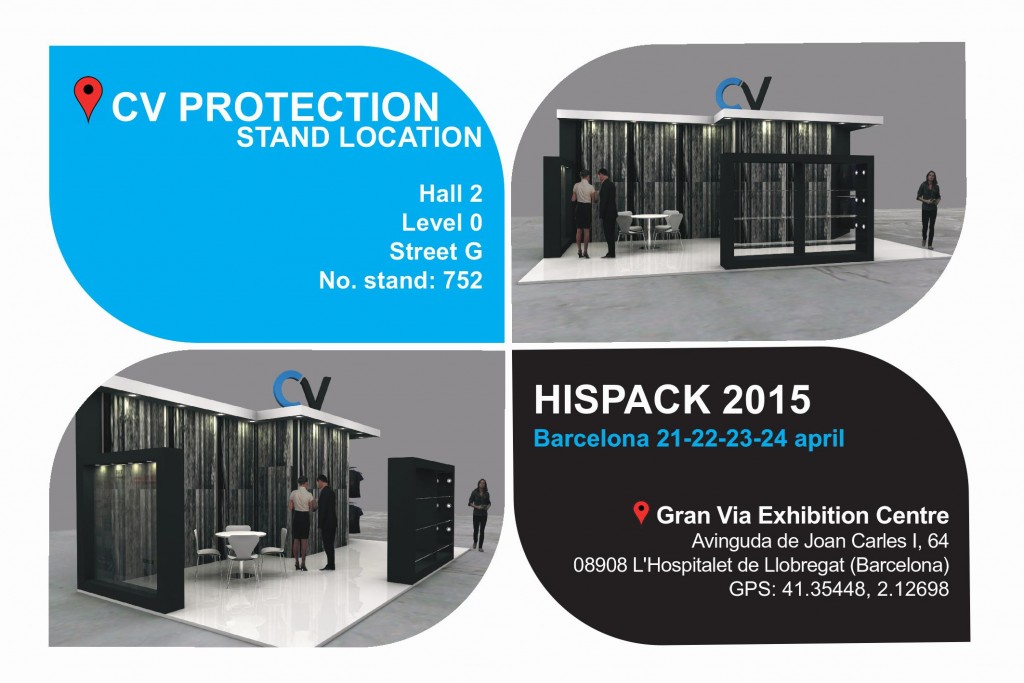 We are pleased to announce that we will be, once again, at the International Packaging Exhibition of Barcelona, ​​Hispack 2015.
We will present products for the protection and personal hygiene at industry, so that neither workers nor the products get not contaminated:
On the one hand, we will expose the full range of our disposable gloves, including polyethylene, latex, vinyl and nitrile and, most notably, our latest incorporations  AachenFortis nitrile gloves and nitrile gloves AACHENprotec.
Clothes for single use also will have their place, among which you can find a wide variety of aprons, coats, sweatshirts, hats, sleeves, pants, for example.
Finally, we will also show other products such as zip lock bags, polypropylene bags with adhesive flap and "packing list" envelopes, all of them very useful for any company that packs and/or sends merchandise.
This year we have added several new products to our catalog, so we wil take the chance to present all of them at this event: regarding to the gloves, black nitrile glove, extra-long nitrile glove, white vinyl glove and the mentioned AachenFortis and AachenProtec, both for high-risk practices; concerning to the clothing, transparent polyethylene hairdressing layer, coat with back opening for a better protection, etc.
So, If  you plan to attend to this event, we will be happy to meet you, so you can see our wide range of products and novelties that we propose.